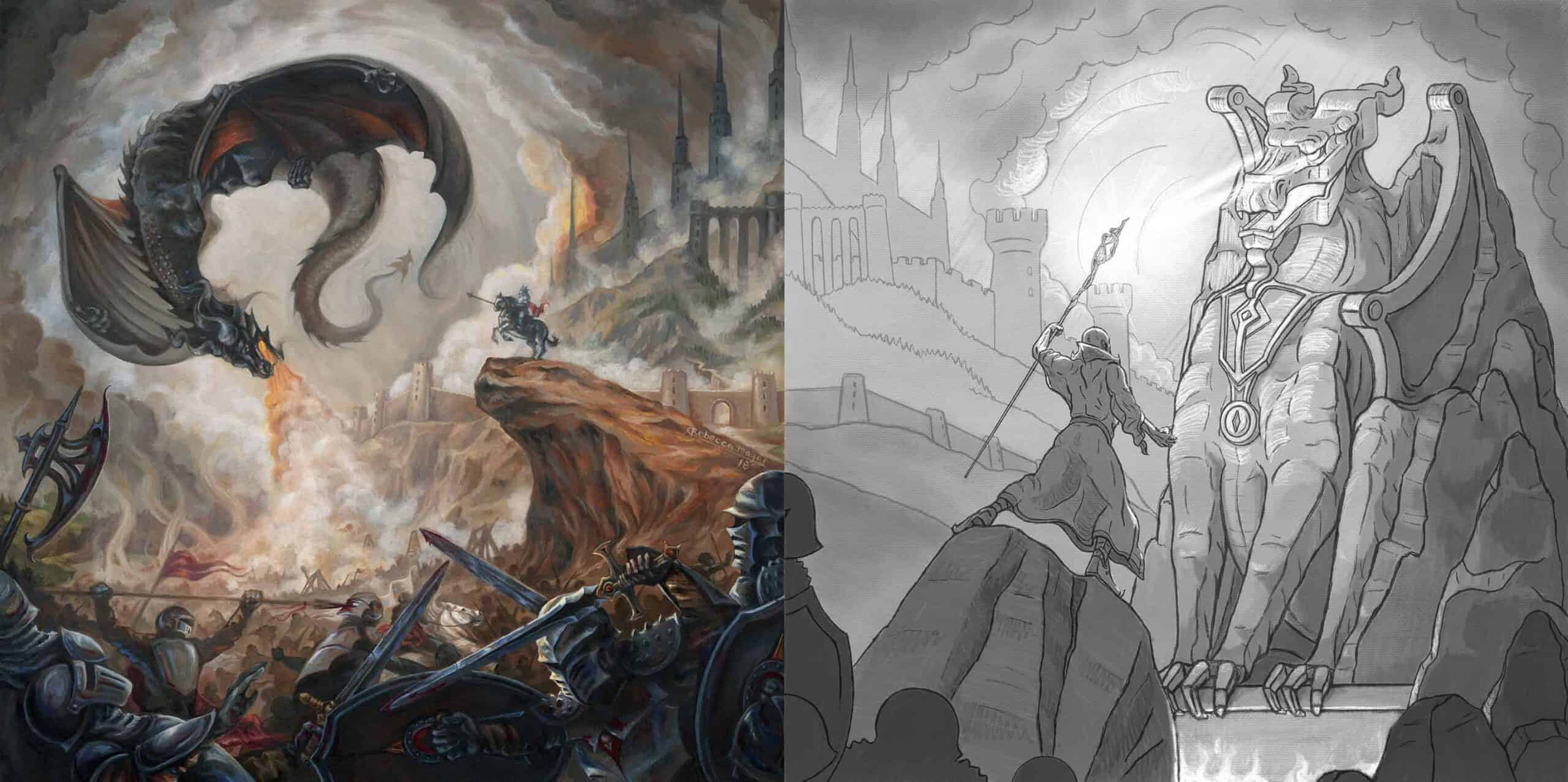 New Year, New Album & New Art in the Works
It's hard to believe it's been almost 2 years since the release of High Command. Believe it or not, we had a lot of the ideas for album #2 hashed-out before we even finished album #1, but actually executing them is a slow process. It's a 100% DIY effort that is vicious fun! And … I wouldn't be lying if I said we already have a theme and ideas in place for album #3. But, let's not get ahead of ourselves…
Right now we have a fully recorded album in the process of being mixed (the tentative name is "Of Fire and Sorcery"), we have a video in the making, and we have a concept drawing for the album cover (all that remains is for me to actually paint it)!
We can't help but turn everything into a big art concept and we've always toyed with the idea that everything we do belongs together in the same world (the art, the music, the lyrics, all of our side projects that have absolutely nothing to do with Cultic…). It all comes back to this strange fantastic universe we keep alive in our minds and conversations.
We wanted the artwork to continue that story in a literal and figurative way. It's always been our plan that the album covers would become a diptych. Check them out side-by-side: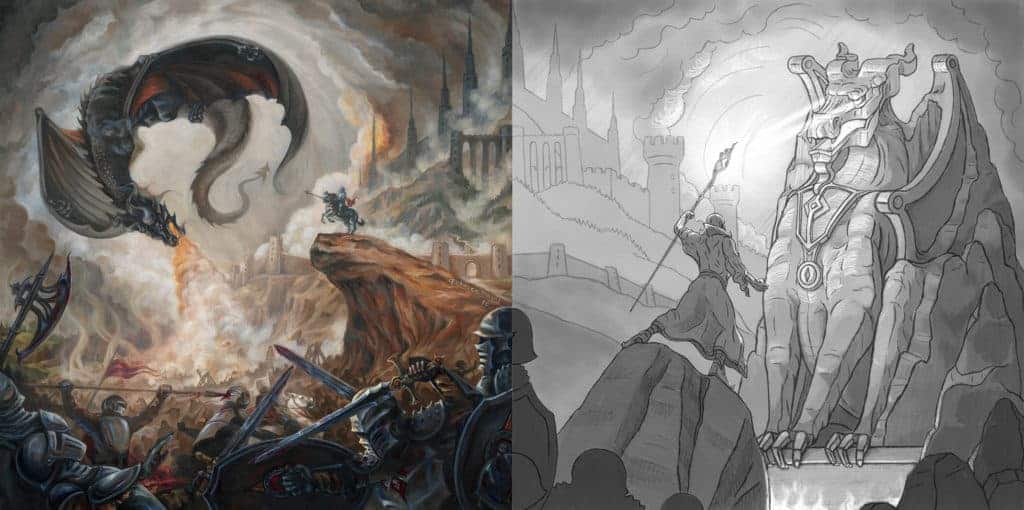 This album is all about sorcery with song titles like "Warlock," and "Potion," and lyrics about "a mystic's haze" and "the dragon's eye." Many of these ideas are present in the album artwork in one way or another, but we also ended up carrying similar compositional elements from our first album into the second one – look for the circular movement in the clouds, the placement of the character at the peak of a protruding rock formation, the location of the focal point, and the similarities in the dragons.
It doesn't end with the artwork… If High Command literally sounded like a filthy, bloody battlefield – filled with the clashing of swords and armor, "Of Fire and Sorcery" will certainly sound like REAL MAGIC!
Album Cover Artwork
,
Artwork
,
Black Death Battle Punk
,
Black Metal
,
Castle
,
Concept Art
,
Cultic
,
Death Metal
,
Death-Doom
,
Diptych
,
Doom Metal
,
Doom Metal Art
,
Dragon Artwork
,
Dragon Statue
,
Drawing
,
Fantasy Art
,
Heavy Metal
,
Heavy Metal Art
,
Illustration
,
Magic
,
Of Fire and Sorcery
,
Sketch
,
Staff
,
Tower
,
Warlock