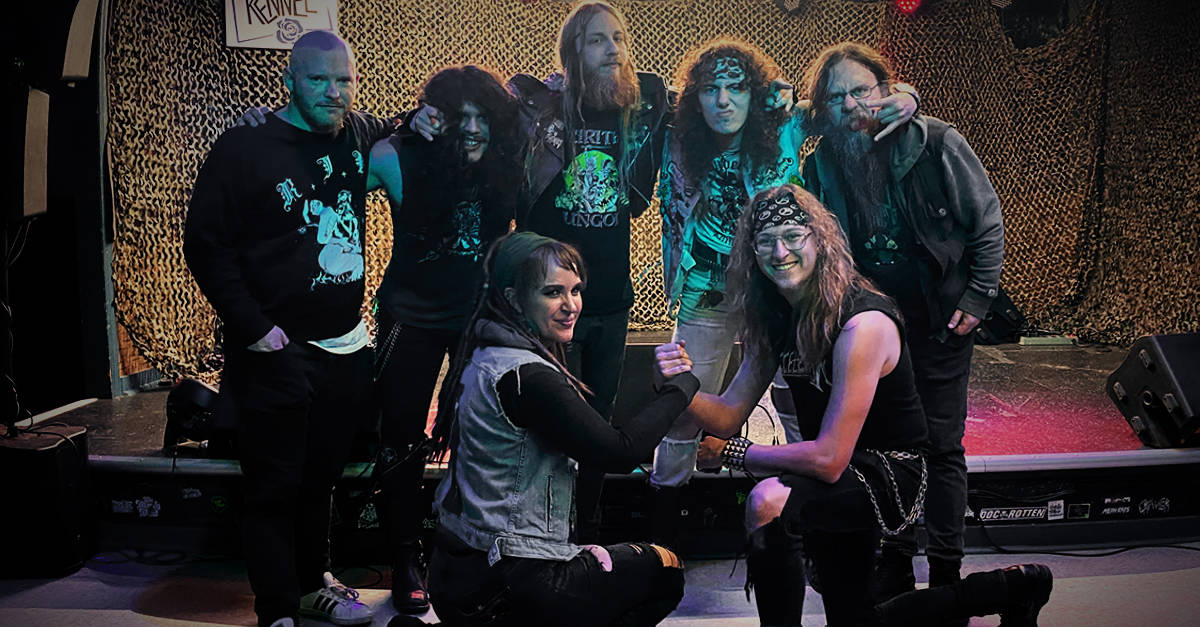 Uniting Forces with Skullovich in the Depths of the Dungeon
Our journey intertwined with Skullovich (either by chance or by fate) when the simple hashtag "Dungeon Metal," united us in the deep, dark expanse of the interwebs. We instantly recognized a kindred spirit, a fellow group traversing the uncharted territories of fantastic, atmospheric, dark DUNGEON METAL.
Fate dictated that our paths would inevitably converge, and on Friday eve at The Kennel at West York Inn, we embarked on an epic quest alongside the formidable Skullovich, joined by the relentless forces of Open Flesh Wound and the mystical music of Jade Mountain Cult.
As the echoes of the night reverberate in our souls, we reflect on the honor of standing shoulder-to-shoulder with these metal behemoths. We're beyond stoked to have been part of this chapter in the Dungeon Metal saga.
The next chapter in our unholy journey is brewing. Stay tuned, stay brutal, stay true! \m/
Cultic
View this post on Instagram
Skullovich
Open Flesh Wound
View this post on Instagram
Jade Mountain Cult