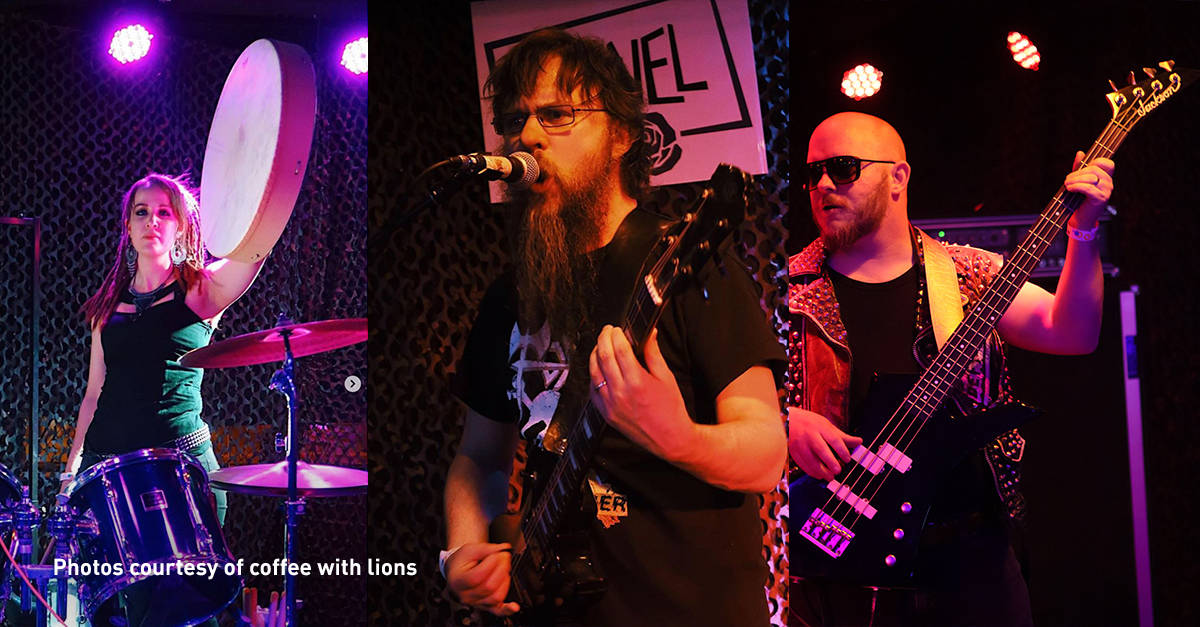 Unleashing the Beast …ies In York, PA: Pinups for Pitbulls and Sam's Beasties Benefit Show
Music has an extraordinary ability to bring people together, transcend boundaries, and create a sense of unity. Recently, we had the incredible opportunity to be part of a special show at The Kennel at West York Inn in York, PA. This show was not just about rocking out to punk and metal, but also about making a positive impact. The event was organized to raise funds for Pinups for Pitbulls and Sam's Beasties, both advocacy groups dedicated to assisting animals.
One of the most beautiful aspects of the local music scene is the strong sense of community it fosters. This show brought together musicians, bands, friends, and music lovers from all walks of life, reminding us once again of the tight-knit bonds that are created in the underground. We were honored to be part of this event and to share the stage with Spellbook, Coffee with Lions, Wrath of Typhon, and Olde Tigers!
To everyone who attended the show, bought merchandise, and made generous donations, we extend our deepest thanks. Together, we were able to raise funds that will directly benefit Sam's Beasties and Pinups for Pitbulls, and together, we showed that music is not just about entertainment but also a force for good.
Photos courtesy of Coffee With Lions
\m/ KEEP STOKING THE FIRES \m/
Animal Rights
,
Animal Wellfare
,
Bands
,
Benefit Show
,
Black Death Battle Punk
,
Black Metal
,
Coffee With Lions
,
Cultic
,
Dark Dungeon Metal
,
Death Metal
,
Death-Doom
,
Doom Metal
,
Dungeon Synth
,
Event
,
Fundraiser
,
Heavy Metal
,
Live
,
Music
,
Occult
,
Olde Tigers
,
PA
,
Pinups for Pitbulls
,
Pitbull Advocacy
,
Punk Rock
,
Rock and Roll
,
Sam's Beasties
,
Show
,
Spellbook
,
The Kennel at West York Inn
,
Wrath of Typhon
,
York