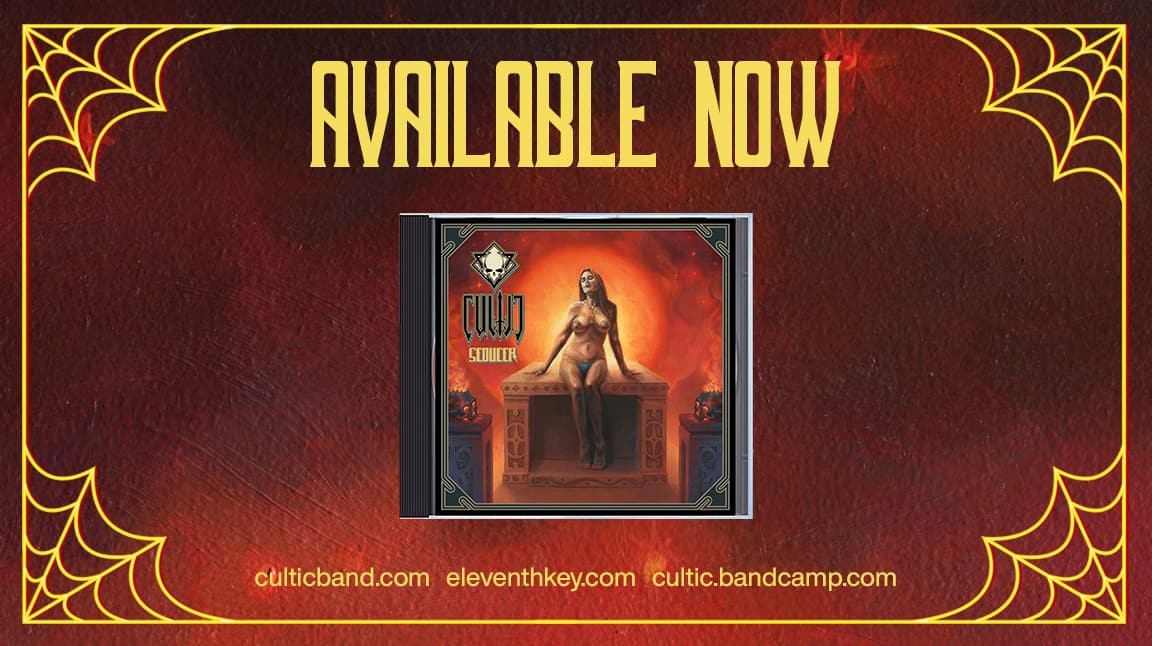 Seducer – Available Now
Today is the day we've been waiting for! Seducer is now available on CD-r and streaming on all major platforms.
We want to give special thanks to Reese, Rachel, Bobby, Meghan, and all the people who helped make Seducer possible (you know who you are)! And many thanks to all the Cultic Warriors who have supported us along the way. YOU ROCK!
Find links to all the places where you can listen to and buy the album. Click the button below!