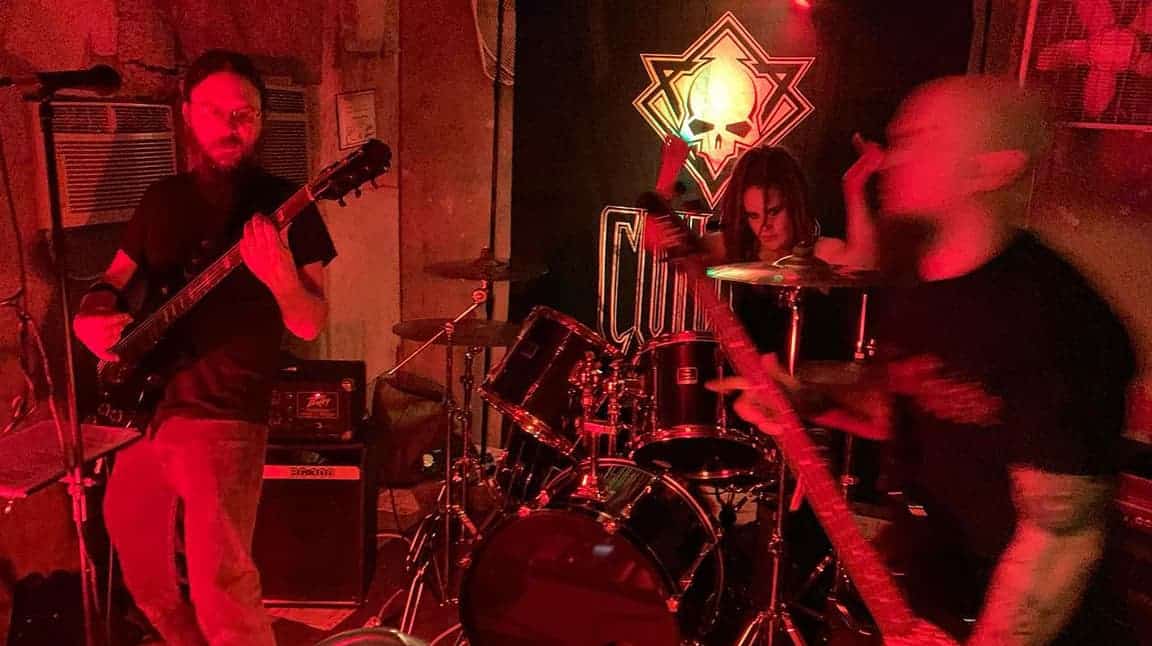 Cultic Live in York, PA with Book of Wyrms
It's CULTIC's mission to make raw, dirty, visceral music. Skid Row Garage is a raw, dirty, visceral place… one of few places left in our hometown of York, PA where underground music still thrives. It seems natural that we would feel at home there, but who wouldn't? It's a great place, filled with great people and epic positive vibes.
We met Book of Wyrms at Shadow Woods Metal Fest a number of years ago. They reached out to me in mid 2018 to see if I would create artwork for their upcoming Premytholigizer Tour. I LOVE it when people ask for commissions and leave it wide-open for artistic interpretation … I could do anything I want, but, "oh, hey…" they have songs about "undead pegasus' and dust toads if that helps give me any ideas."
It did…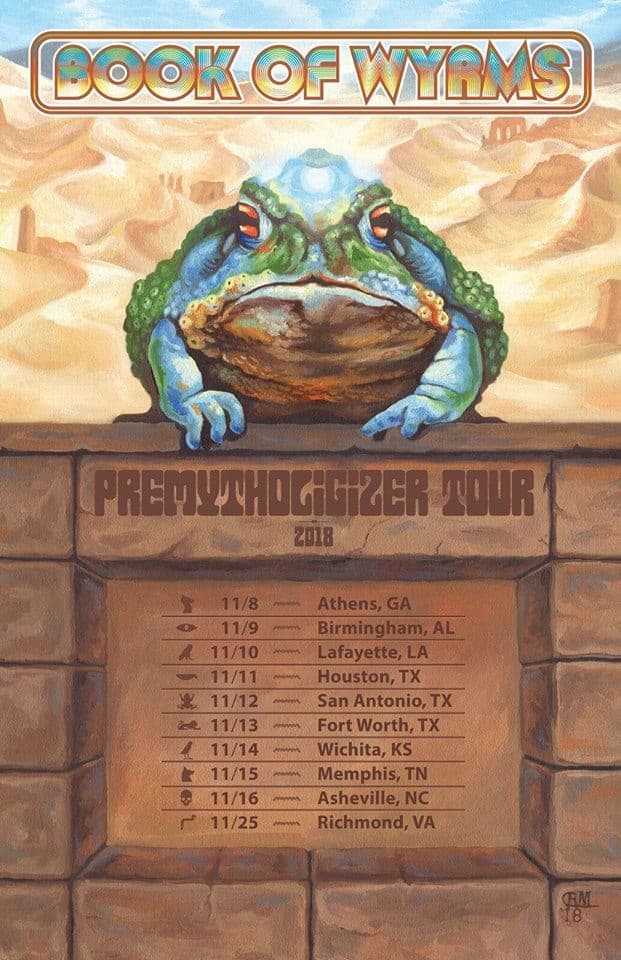 It seems we were destined to book a show with Book of Wyrms at some point. It happened Friday night at Skid Row, and it was AWESOME. You can check out some of the videos and photos from the show below, and if you're ever in York, PA, be sure to drop by Skid Row Garage and grab-up some of those sweet vibes for yourself.
PHOTOS
CULTIC & BOOK OF WYRMS
VIDEOS
CULTIC
BOOK OF WYRMS