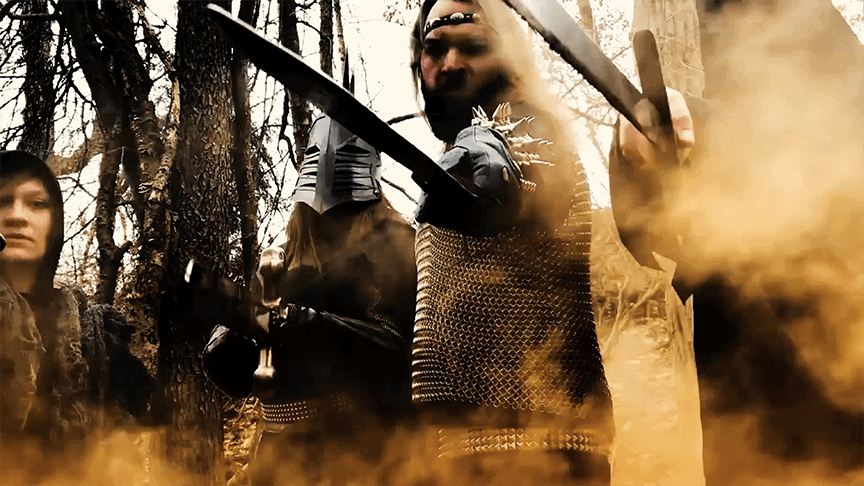 Exclusive Forest of Knives Video Premiere on Decibel
"Combining theatrical shots with foggy live footage, "Forest of Knives" fully embraces its medieval aesthetic and fits what Cultic deliver on High Command, their debut album." – Vince Bellino (Decibel)
We want to extend our gratitude to Decibel for publishing an exclusive premiere of our Forest of Knives video.
It was not originally our intention to make a video. We were in the midst of talking about a T-Shirt and these (seemingly) lofty ideas about a video started casually inserting themselves into our conversations. It was one of those things we kept trying to dismiss, "we don't have time for that," "it would be too hard to get enough people together to pull it off," "where will we get costumes?" "winter is coming…"
Before long, we were re-watching old fantasy flicks  (Excalibur, Clash of the Titans, Black Angel [thanks Mark]), and making grandiose plans for a newfangled, old-fashioned fantasy film set in the Forest of Knives. It's been a blast and plans for the next Cultic flick are already in the mix.
Special thanks to:
In the Forest of Knives, you will kiss the blade! \m/