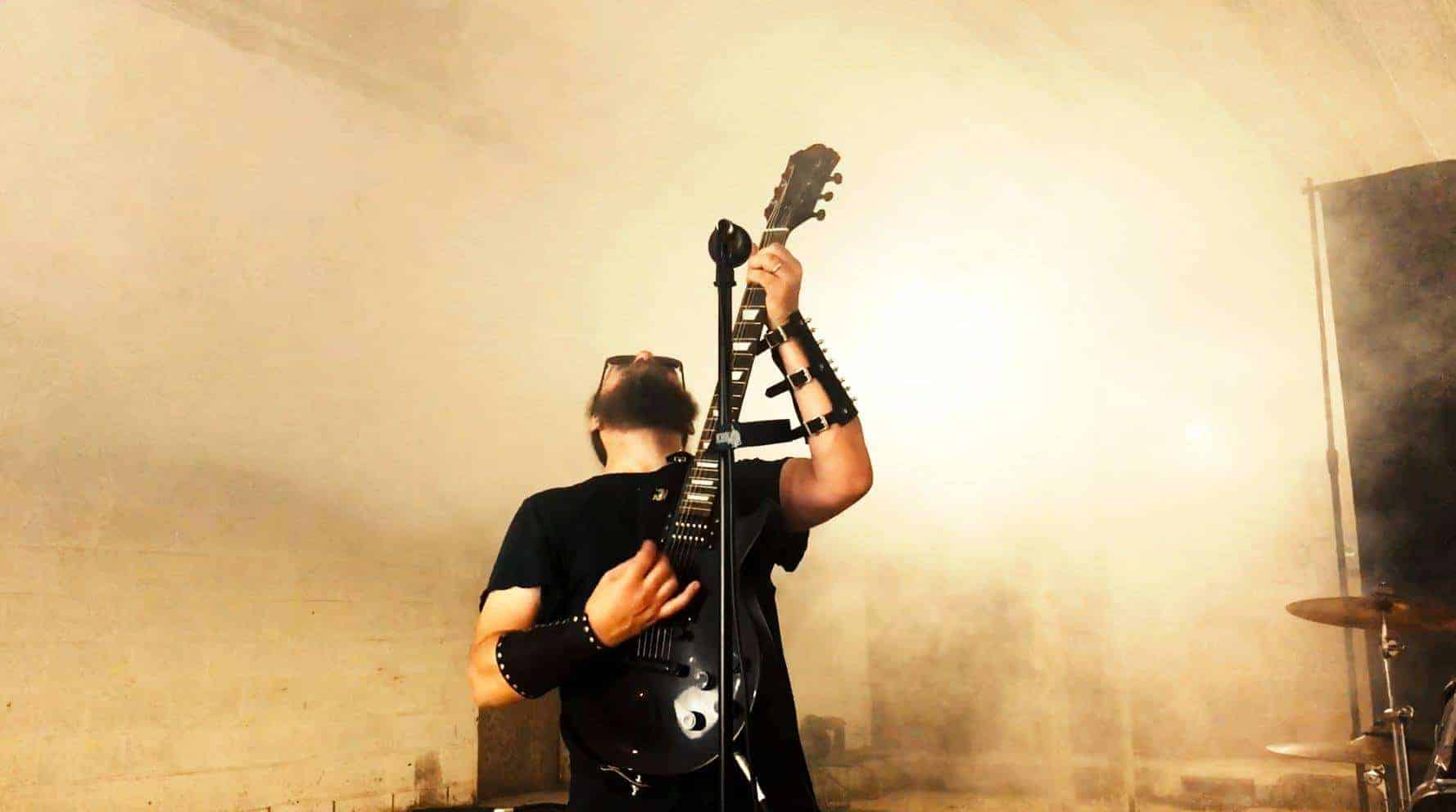 Forest of Knives Music Video in the Making
We shot the first/live half of our music video for "FOREST OF KNIVES" yesterday. Here's some unedited "behind the scenes" stills from the shoot:
We wanted to bring the evil king from the t-shirt & album cover into the music video. This called for a custom costume, so we purchased this $10 plastic helmet online, removed the existing face-shield and built our own using mat board, craft foam, furniture tacks and three layers of textured spray paint (silver, black and bronze). A few oversized aluminum spikes finished-off the look: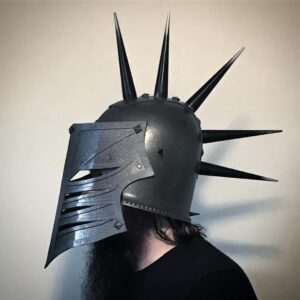 We're planning to film part two of the video (with the help of some of our awesome friends) as soon as the costuming is complete.
\m/