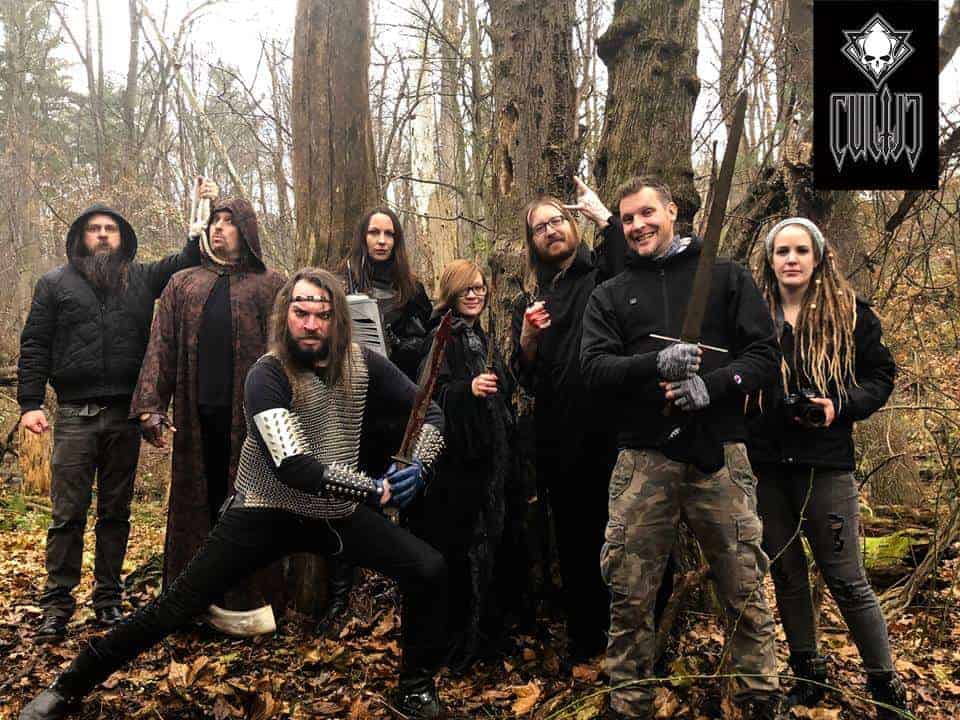 Behind the Scenes in the Forest of Knives
It's hard to believe that Forest of Knives has evolved from a spontaneous late-night burst of inspiration, to a fully-realized song and (very soon) into a complete narrative music video. We dodged raindrops and trudged through thick layers of wet grass this Saturday in-order to film the final footage for the Cultic Forest of Knives music video. It was cold, it was wet and it was AWESOME!
York county is rich with talent and we are fortunate to personally know some of the finest musicians, artists, actors, videographers, and creators in the area. Without the help of these magnificent folks, we could never have pulled this video together. Everyone brought their own element to the table, and if the whole really is greater than the sum of its parts, this video will be nothing short of incredible.
We want to personally thank the following people:
Behind the Scenes Stills
You Will Soon Do Our Bidding in the Forest of Knives!!!!!  \m/