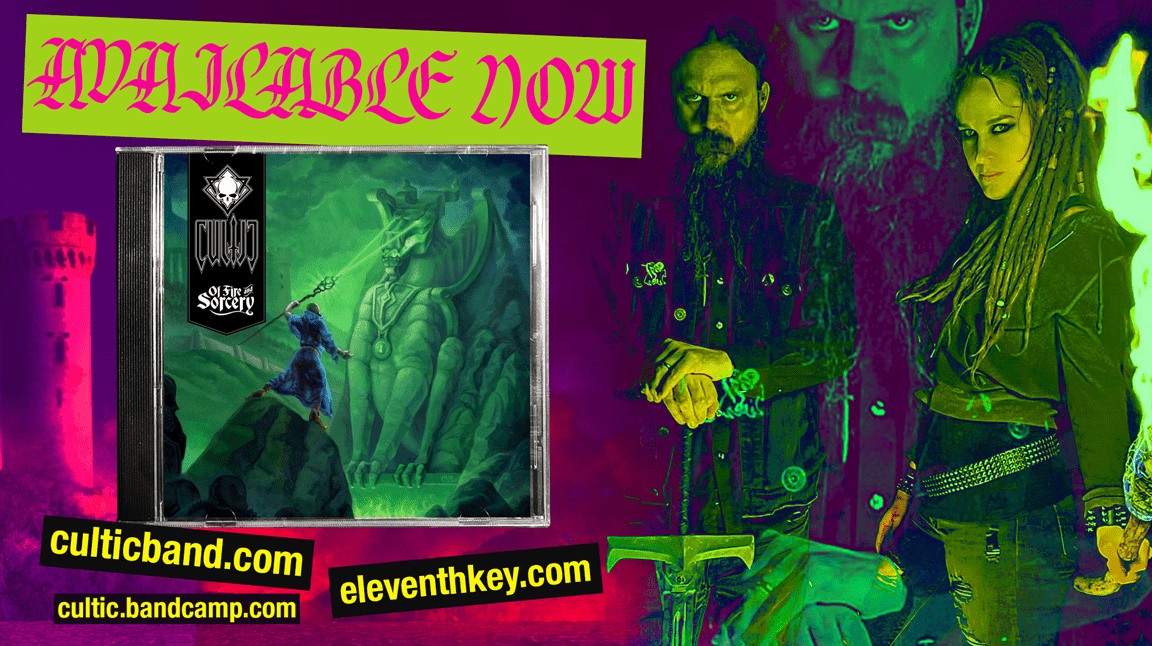 Of Fire and Sorcery – Available Now
Today is the day we've been waiting for! Of Fire and Sorcery is now available on CD-r and streaming on all major platforms.
"We wrote Of Fire and Sorcery as a direct continuation of our first album, High Command. It tells the tale of a sorcerer's rise to power through the summoning of the dragon depicted on the High Command album cover. The Of Fire and Sorcery cover art was designed and painted by our drummer to be a literal extension of High Command. If you place the two album covers side-by-side, they form a diptych. We plan to continue this narrative into our next full-length album." – Brian Magar
We want to give special thanks to all the people who helped make this album possible:
Jason, Steve, Bobby, Zoheb, and Keith
And many thanks to all the Cultic Warriors who have supported us along the way. YOU ROCK!
Listen to Of Fire and Sorcery Now
Wield the power!!! \m/