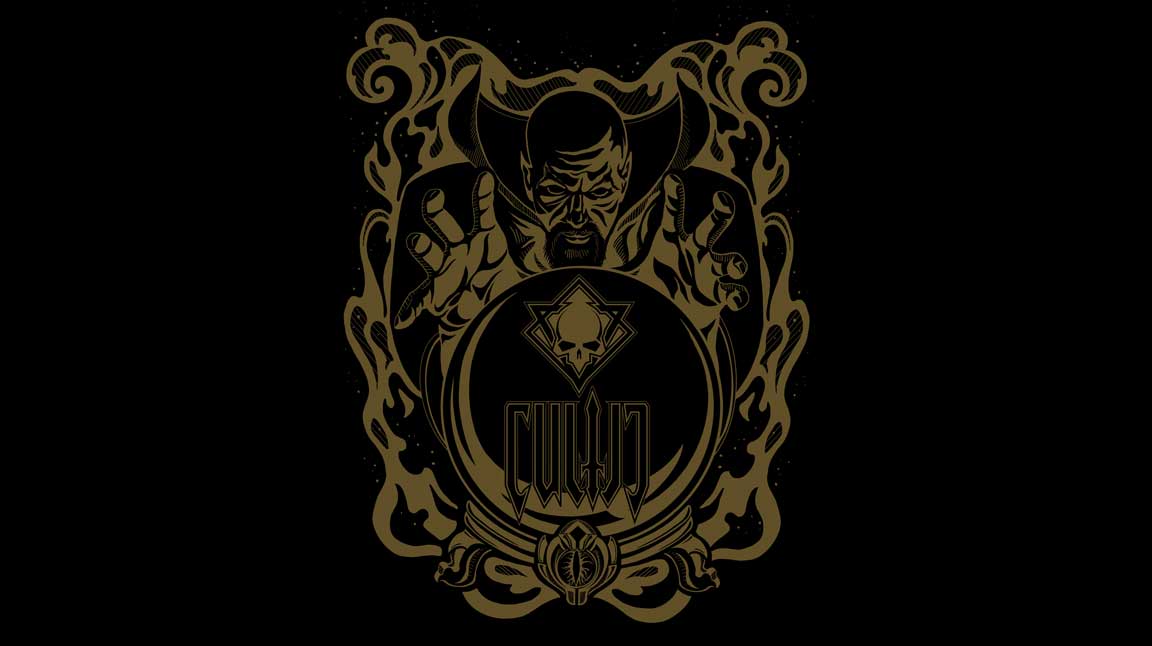 New "Warlock" T-Shirt & Album Release Dates
Keeping in line with our first release, we decided to do another limited edition t-shirt to go along with our upcoming album "Of Fire and Sorcery." "Warlock" is the 6th track on the album and the Warlock makes his first appearance on the album cover itself. We thought it would be fitting to introduce his character from a different point of view on the shirt.
Check out the album cover and shirt side-by-side: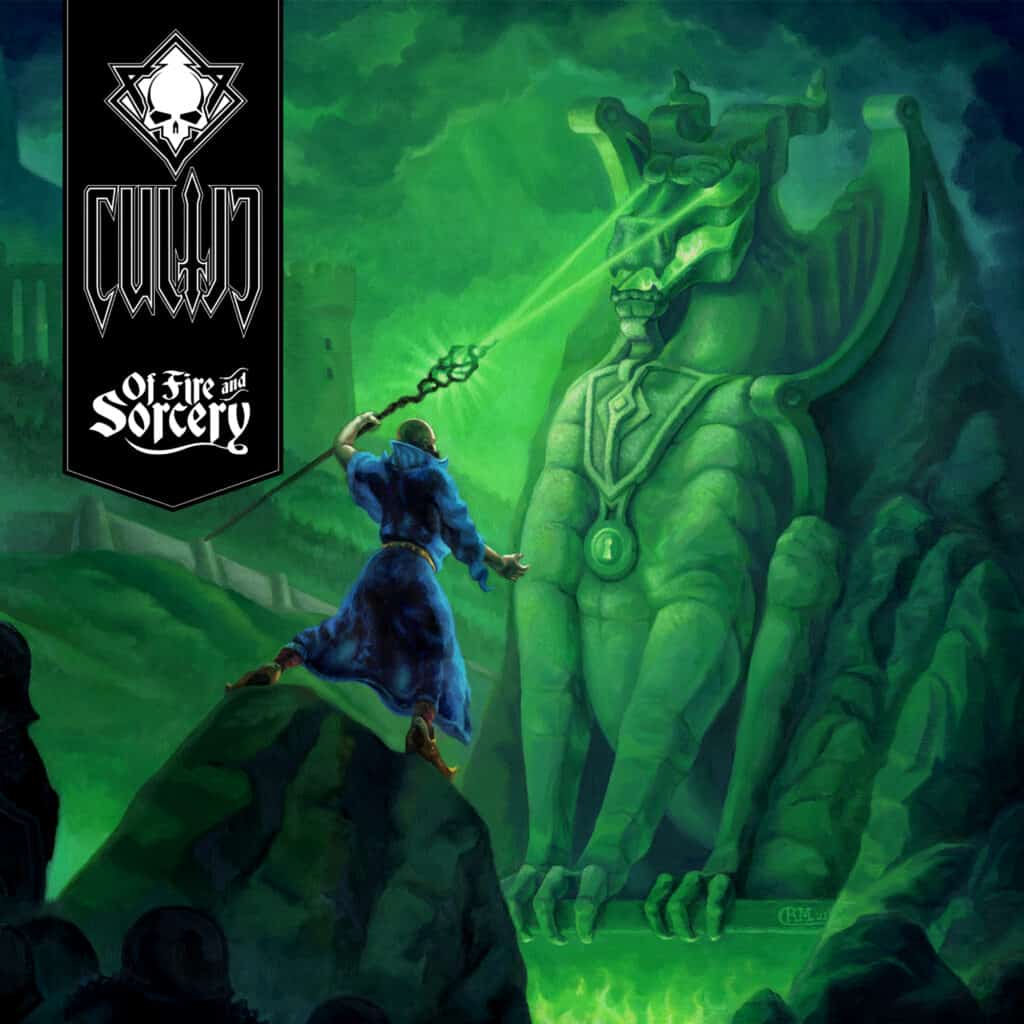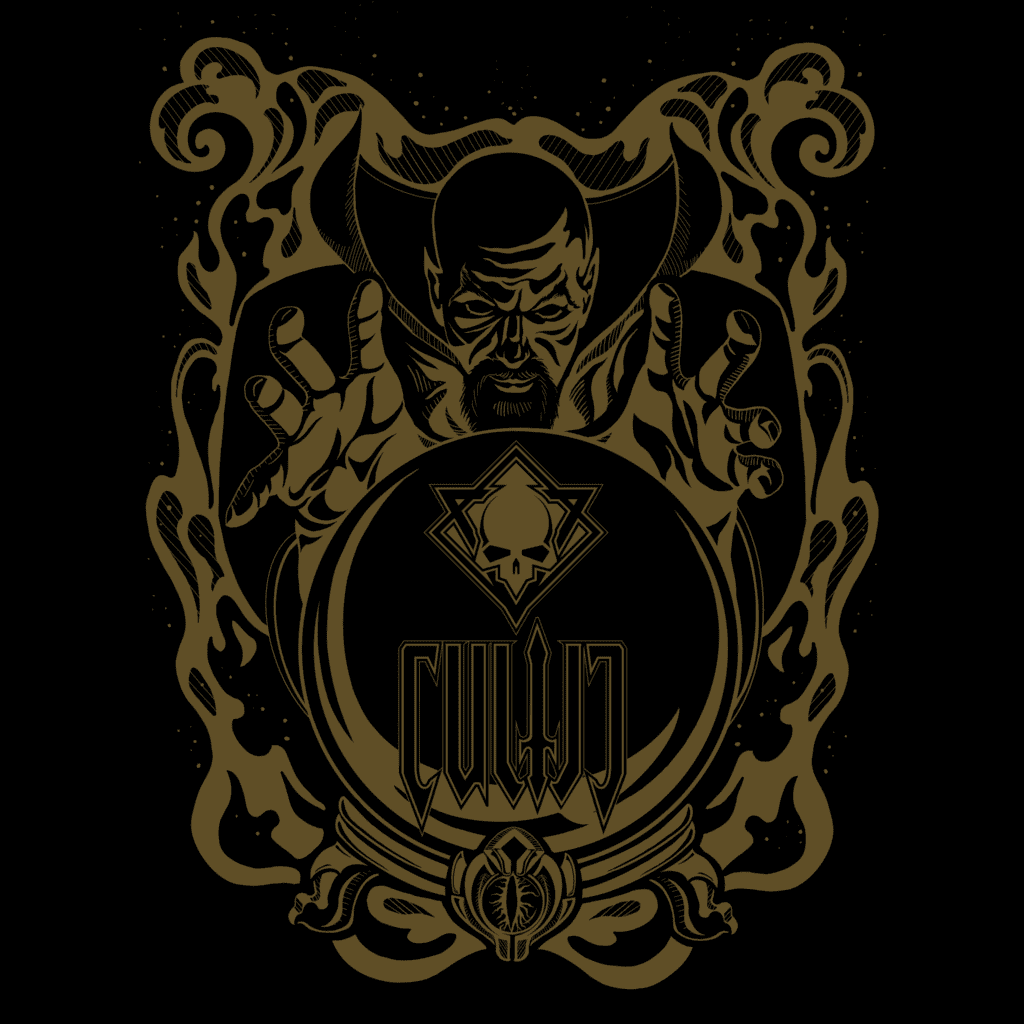 We'll be doing another package deal for the t-shirt, album, patch, sticker, and maybe some other fun stuff. We'll only be doing a limited edition run of 48 shirts again. Grab one before they run out by pre-ordering early! You can sign up for our newsletter to get a notification when the pre-order is available (see the sidebar on this page, or visit: https://www.culticband.com/of-fire-and-sorcery/).
In other news, we have dates! "Of Fire and Sorcery" will be available for pre-order on February 25th and will be released on April 22nd, 2022.
Get ready to "…meet the Warlock!!!!"