Recording Progress #1
2020! What a weird ride. It's hard for me to believe that we played and attended shows this year. In spite of all the craziness going on. Cultic has remained steadfast in our commitment to the cold steel of MEEETTTALLL! We have finished writing our new album and we're in the process of recording.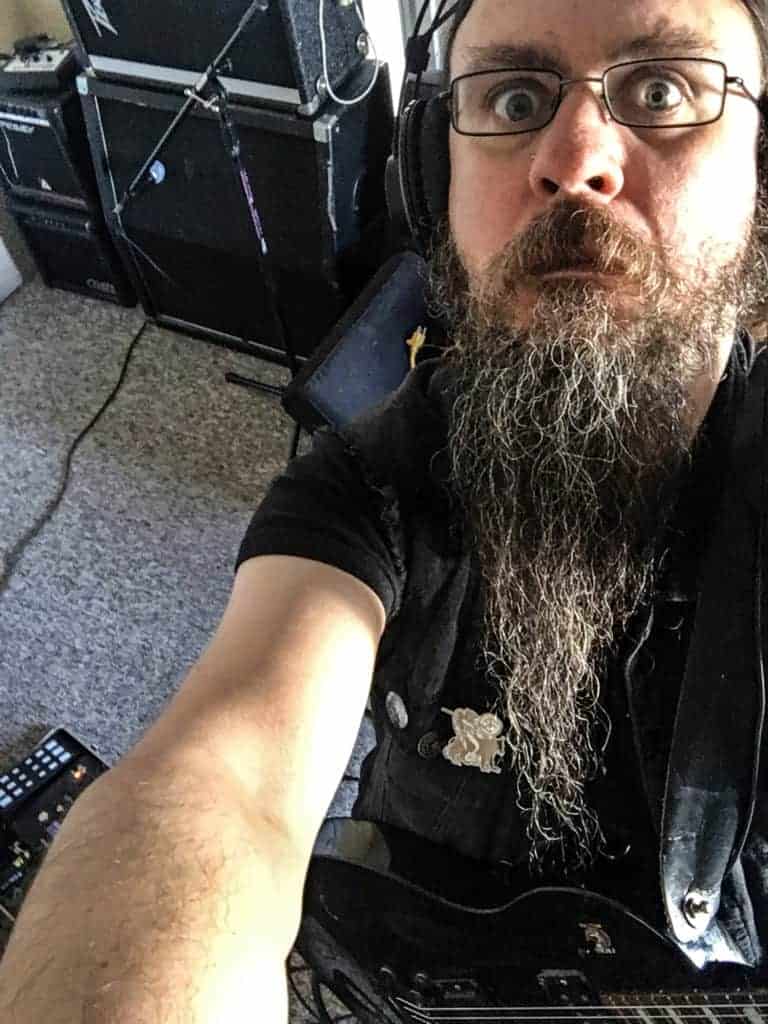 Our new work will be a concept album in the vein of HIGH COMMAND. Only now the focus has changed from battle to sorcery. Expect a sound and lyrical themes that will serve to further define the esoteric world of CULTIC. We're planning on adding new instruments into the mix: synths, oscillators, theremin, misc percussion. We'll also have a few really awesome secrets in the artwork. Some hidden, some not. It's going to be a wild one! Total high fantasy, heavy as Hell, Doom!
The album title will be announced within the coming weeks.
In other news. Our bass player- Reese has moved to Wilmington, North Carolina. According to Google, that's approximately 455 miles from where we live in Pennsylvania. Luckily he's able to record remotely. So he'll be on the next album. But we may have to get creative with future video appearances.
Speaking of Reese. We recently worked together on this album with a handful of killer musicians from PA, MD and DC.. This really pushed me into some new realms from a creative standpoint. Check it out ( poisonwind.bandcamp.com ) !
I'll be coming out with a new solo album under the LAYR moniker in 2021. LAYR has served as a solo project of mine for about 12 years. The music sits somewhere in between black metal, extreme doom and power electronics. This will be my first DUNGEON SYNTH album. I wrote the album 3 ( possibly 4 ) years ago and never did anything with it. I decided to use it as the soundtrack to the video game ( VULGORD'S TOWER  ) I have been working on with my son. The soundtrack will be coming out in conjunction with the KICKSTARTER. We have not set a date for this at this time.
If any of this sounds interesting, head over to our website ( vulgordstower.com ) and sign up for the mailing list! There's a lot of bleed over between CULTIC and VULGORD'S TOWER. Both live in the same world.
I have a lot more time on my hands as a result of the pandemic. I'm going to try to make better use of our blog. Keep checking back!
Stay safe! Until Next Time!
-Brian