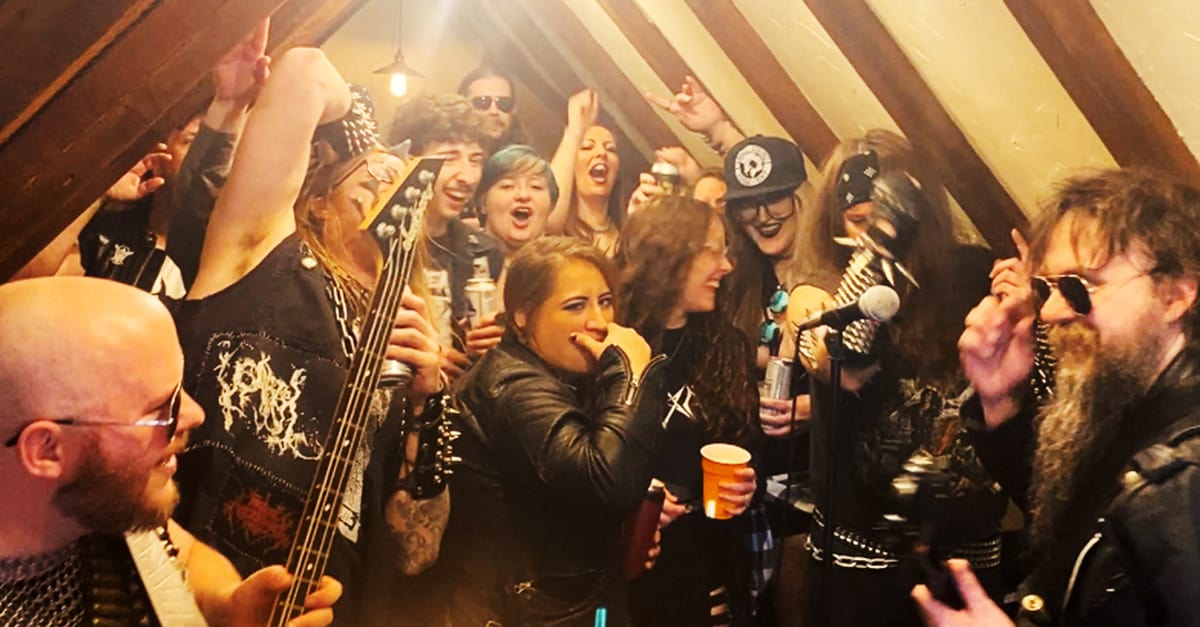 Behind the Scenes: Cultic Seduced Video Shoot
Hell-OH!!!! \m/
We recently wrapped up filming a sick music video for one of the songs from our upcoming maxi-single "Seducer." We planned this shoot months ahead knowing we would need to rally a big group of people to help us pull it off. But, the best-laid plans always go awry, and for a hot minute, we weren't even sure we'd have a seducer for our 'seducer' video.
Thankfully, we know some of the coolest and craziest MFs on the planet. They all massed in support and unbridled recklessness commenced! We were counting on this one taking some wild turns, and at no point did this video shoot disappoint. There was a moment when someone screamed, "I'll remember this day forever!!!!"
We're not actually sure how many people remembered that day by the time they woke up the next morning, but it was wild. We captured an epic celebration of everything "Seducer" represents – raw power, seductive energy, and unbridled fury. Stay tuned for release dates for "Seducer," and prepare to be lured to your doom!